Waking Up Sober in a Convent.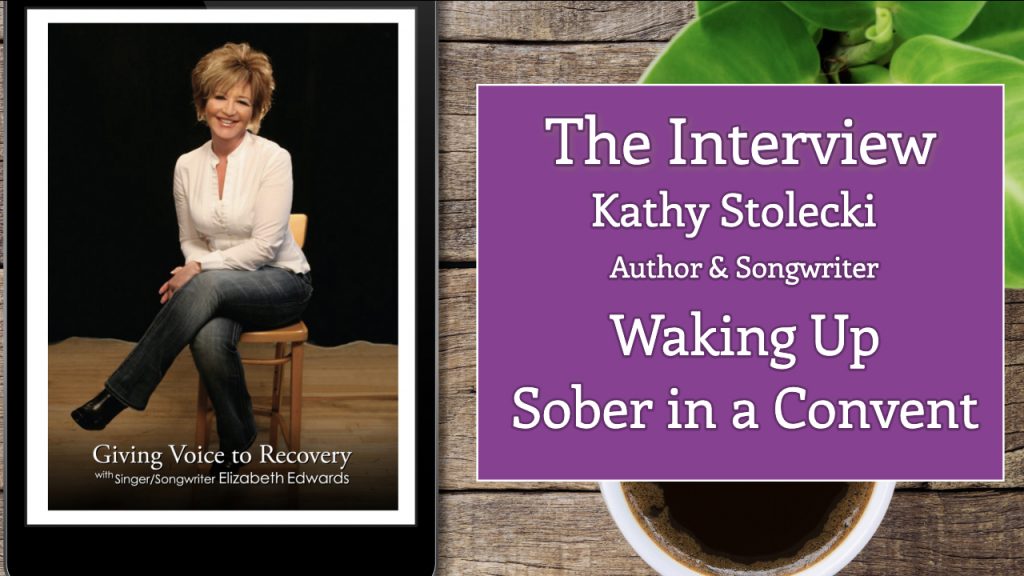 In this episode of Giving Voice to Recovery Elizabeth interviews Kathy Stolecki. Kathy is a singer/songwriter and a health coach. She is also the author of the book Waking Up Sober in a Convent.
Kathy shares how she came to that moment of clarity and realized that she needed and wanted to get sober. She takes us on her personal spiritual journey and shares her Spiritual awakening. A journey from devout Catholic to finding a broader spiritual path that is still central to her life and recovery. From a novice in a convent to an empowered woman who found it essential to be true to herself and her sexuality.
Kathy's personal recovery story is a beautiful demonstration of the importance of self-honesty, self-respect and compassion. Listen and check out Kathy's book Waking Up sober in a Convent!