The Lost Years: Surviving a Mother and Daughter's Worst Nightmare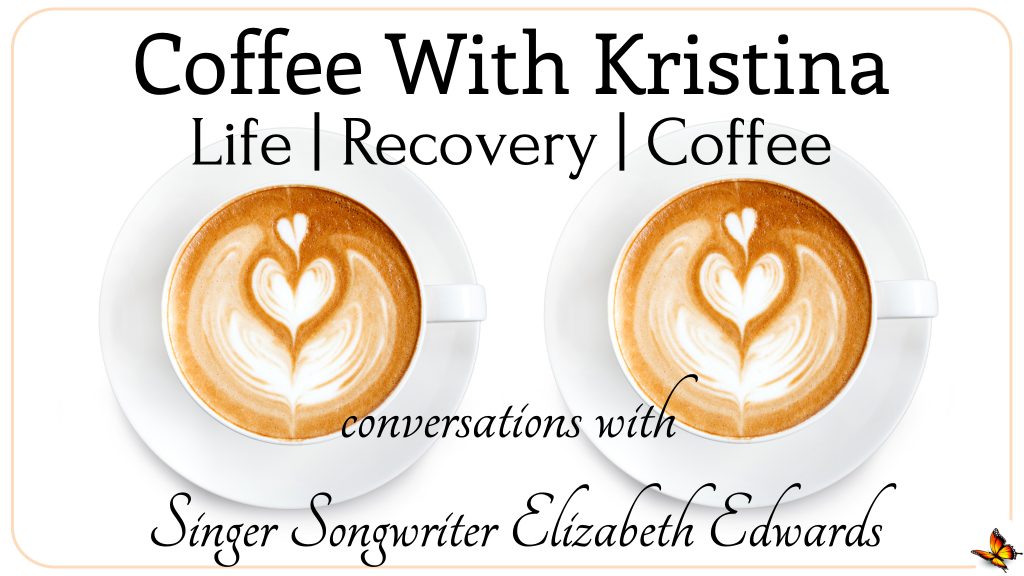 In this episode, Elizabeth and Kristina discuss The Lost Years, the critically acclaimed addiction memoir Kristina wrote with her mother Candice Curry.
The Lost Years surviving a mother and daughter's worst nightmare is a story about a mother and daughter who survive addiction, codependency and each other. Told from two points of view, The Lost Years maps out in detail how both Kristina and her mother Candice found recovery and each other. Kristina shares the story behind the story as they discuss other insights about parent child dynamics when addiction is involved.
Kristina is the author of the critically acclaimed addiction memoir The Lost Years surviving a mother and daughter's worst nightmare. Her work on TLCs groundbreaking show Addicted went on to win the prestigious Prism award for the most accurate depiction of drug addiction. Her latest project was the television docu-series Codependent, which premiered on Lifetime and A and E. The riveting reality show documents Kristina's intervention work with addicted couples. The 6 episode series premiered as one of the most highly rated original shows on the Lifetime network. Kristina Wandzilak is credited with helping thousands of addicts and their families through her work as an international interventionist, author and television expert.
For more about the work of Interventionist Kristina Wandzilak and her story told through her book The Lost Years, visit the links below:
Website
https://www.fullcirclerecoverycenter.net
The Lost Years
https://www.amazon.com/dp/0977761819?tag=onamzelizab0f-20&linkCode=ssc&creativeASIN=0977761819&asc_item-id=amzn1.ideas.OJT4PV8UEBYG
Elizabeth Edwards is a singer songwriter, and recording artist known for her smooth vocals and powerful lyrics. She is a person in long-term recovery from Substance Use Disorder. She is a speaker and advocate for recovery causes and currently serves on the National Board of Directors for Faces & Voices of Recovery. She is the host of the new Podcast Giving Voice to Recovery.
Giving Voice to Recovery celebrates those who have found purpose in using their voice to change perceptions and challenge stereotypes while inspiring hope and providing awareness to those still seeking solutions for addiction.
"There is a healing power in sharing our personal recovery journeys."
For more about Elizabeth's Music visit:
https://www.elizabethemusic.com/
For more about Elizabeth's Podcast visit:
https://givingvoicetorecovery.com/
Check out other interviews and videos from Giving Voice to Recovery, enjoy!
▻ When Grace Rains – Story Behind the Song OFFICIAL LYRIC VIDEO.
▻ A Moment with Mark in a New Series – Elizabeth's Conversations with Comedian Mark Lundholm
▻ Stigma – Transforming Pain into Purpose
👍 Elizabeth's Sites and Social Media
Giving Voice to Recover YouTube Channel
Disclaimer – Giving Voice to Recovery LLC
The opinions expressed on Giving Voice to Recovery LLC, www.GivingVoicetoRecovery.com and associated media should not be considered a substitute for professional services or advice. If you or someone you know is in need of help please call SAMSHA's National Helpline at 1-800-662-4357.
Edwards or Flight Media on this sight and with associated media, some of the links to other companies and products may contain special tracking code.
# recovery from addiction #mental health #substance abuse, #alcoholism #The lost years #kristina wandzilak #drug addiction #codependency #12 step programs #drug abuse #intervention #kristina wandzilak # addiction #Codependency #codependency recovery # what is codependency # codependent # codependency and addiction recovery