Addiction, Recovery and How Humor Helps Us Heal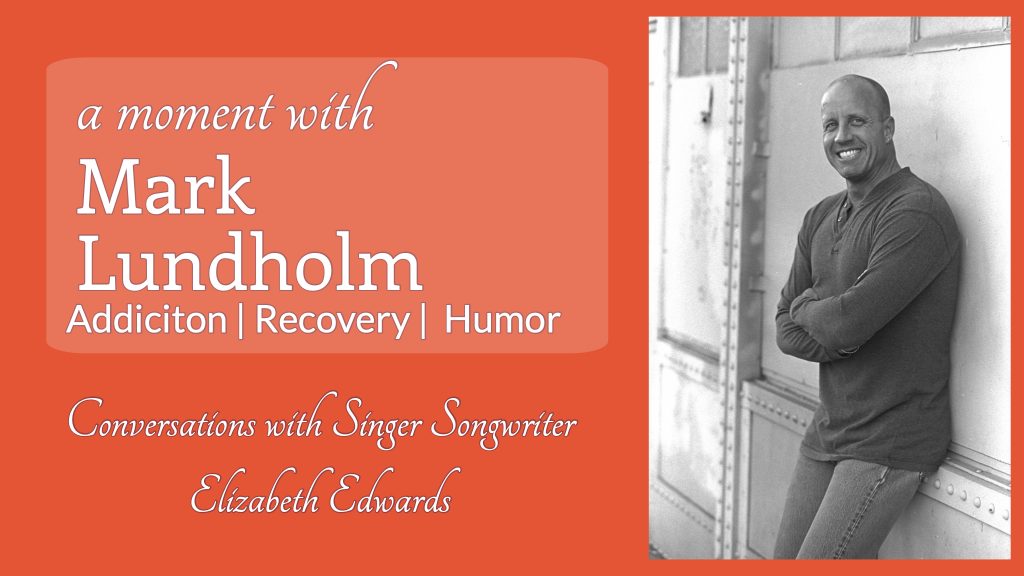 Introducing "A Moment With Mark", a podcast series featuring conversations with Comedian Mark Lundholm and Singer Songwriter and Host of Giving Voice to Recovery, Elizabeth Edwards.
In this episode:
Staying sober and coping with covid, humor and mental health and focusing on "What's good about it?" are just a few of the topics in this moment with Mark. Enjoy!
Mark Lundholm has performed in all 50 states and 10 foreign countries. From world-renowned musicians, heads of state, fortune 500 companies to rehabilitation centers and convicted felons, Mark has truly entertained on the world's stage.
He's appeared on Comedy Central, Showtime, A&E, CBS, and NBC. Mark wrote and performed his own one-man show off-Broadway in New York City reaching critical acclaim, and in his spare time created the now staple DVD series 'Humor in Treatment' and the Recovery Board Game.
One thing is clear about Mark Lundholm – he's not slowing down anytime soon. With a new DVD series slated for this year, a book due out 2011 and a television series in development, there are plenty more laughs coming from this revolutionary entertainer!
For more about Mark Lundholm visit
👉https://www.marklundholm.com/
Elizabeth Edwards is a singer songwriter, and recording artist known for her smooth vocals and powerful lyrics. She is a person in long-term recovery from Substance Use Disorder. She is a speaker and advocate for recovery causes and currently serves on the National Board of Directors for Faces & Voices of Recovery. She is the host of the new Podcast Giving Voice to Recovery.
Giving Voice to Recovery celebrates those who have found purpose in using their voice to change perceptions and challenge stereotypes while inspiring hope and providing awareness to those still seeking solutions for addiction.
"There is a healing power in sharing our personal recovery journeys."
For more about Elizabeth's Music visit:
https://www.elizabethemusic.com/
For more about Elizabeth's Podcast visit:
https://givingvoicetorecovery.com/
Check out other interviews and videos from Giving Voice to Recovery, enjoy!
▻ When Grace Rains – Story Behind the Song OFFICIAL LYRIC VIDEO.
▻ Conversation with Kristina Wandzilak in a New Series – Coffee with Kristina
▻ Stigma – Transforming Pain into Purpose
👍 Elizabeth's Sites and Social Media
https://www.youtube.com/channel/UCjpg…
http://www.elizabethemusic.com
https://givingvoicetorecovery.com
https://givingvoicetorecovery.captiva…
https://www.facebook.com/GivingVoicet…
https://www.facebook.com/elizabethedw…
https://www.linkedin.com/in/elizabeth…
#Mark Lundholm#Recovery comedy #funny recovery #stand up comedy#breaking stigma #codependent#drug addiction treatment #alcohol addiction treatment #behavioral health awareness #peer support#codependency#Elizabeth Edwards #Singer songwriter#long term recovery